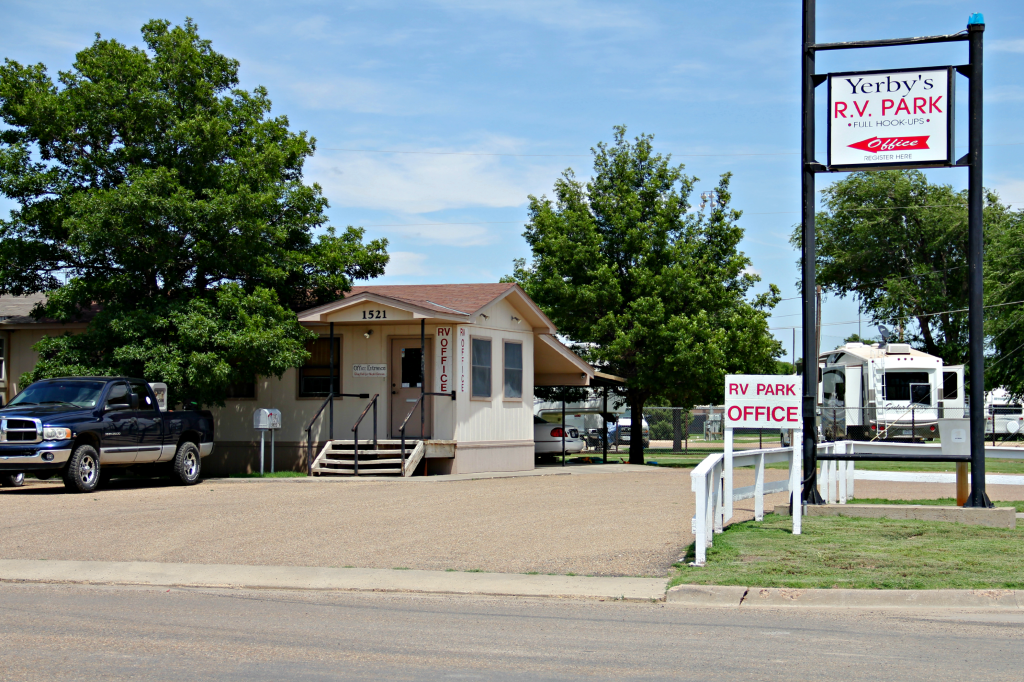 Welcome to our little slice of Texas!
Since 1985, Yerby's RV Park has been family owned and operated, dishing out friendly Texas style hospitality and great service. Come and stay awhile! We'd love for you to visit!
Dumas, Texas is a small town located in the Texas panhandle. Because it's half way on the route between Denver, CO and Dallas, TX, several travelers stop in Dumas to eat, refuel, and stretch their legs.
We are conveniently located in town next to McDade Park, a beautiful city park. You can easily get a bite to eat, grab a few groceries, or pick up a few things at Walmart Supercenter with ease from Yerby's RV Park.
New – FREE Wifi Now Available!
Our RV spaces have cooling green grass and beautiful large trees scattered throughout the park. A great place to wind down after a long day.
We have a laundry facility that with heavy duty commercial washers (5) and dryers (4). A modern, clean and comfortable atmosphere to get caught up on your laundry.
Just one block east of Yerby's RV Park is the Dumas Aquatic Center; which is located in McDade Park. You'll find loads of fun there with several water slides and great water features.
Also, McDade Park has a 1/2 mile walking/running track, three covered pavilions with BBQ grills, a volleyball court, and a ping pong table.
If you're staying for a few days and want to get a serious workout or swim some laps, the YMCA is located two blocks east of us just beyond McDade Park.
Maybe you're into golf? Pheasant Trails Golf Course can accommodate you and at a very inexpensive price.
There's plenty of things to do to keep you busy for a few days if you choose.
Check out our Things To Do page for photos and phone numbers.
Bring any size RV to Yerby's RV Park and enjoy!
Whether you need to stay a few years, a few months or just a few hours, we can accommodate you. We're lookin' forward to seeing ya'll soon!